Ladies, how do you do things? Like a girl, or like a boss?
When did these two become mutually exclusive?
Always decided they would show girls that they didn't have to choose between being a girl and being a bad*ss.
---
Campaigning for Girl Power
The #LikeAGirl campaign launched in 2014 with a 3-minute video, directed by Lauren Greenfield. The film depicts young men and women being asked to do various actions 'like a girl'. By flailing their arms and worrying about their hair, it became apparent that to do something 'like a girl' means to do it weakly and halfheartedly. Young girls were then asked the same thing, and the difference could not be more shocking. These girls ran, fought and threw with all their might because to them, doing something 'like a girl' just means doing it as yourself. You can watch the film here.
(Source: goo.gl/yD5g2j)
Following the success of #LikeAGirl, Always released a second film in 2015, also directed by Greenfield, titled 'Unstoppable'. In the film, girls and young women are asked whether they feel limited in what they can achieve, and all of them answered with examples of limitations placed on them in their own lives. The girls were then instructed to write these limitations on large, white boxes and then destroy them any way they wanted to. You can watch the film here.
---
From Insult to Empowerment
Before watching the #LikeAGirl film, only 19% of 16 to 24-year-olds had a positive association with the phrase 'like a girl'. After having watched it though, 76% of them said that they no longer thought of the phrase as having a negative meaning. Two thirds of the men who watched the film also said they will now think twice about using the phrase 'like a girl' as an insult.
(Source: https://goo.gl/ZZWJYf)
---
Always Raking in the Rewards
The #LikeAGirl film went viral, with more than 64 million views on YouTube to date. The campaign has won many industry awards, including:
the 2014 Grand Clio Award, Cannes Grand Prix,
a Black Pencil and a White Pencil at D&AD, and
11 Webby Awards.
#LikeAGirl's crowning achievement however, is winning the 2015 Emmy Award for Outstanding Commercial.
The 'Unstoppable' film also reached nearly 20 million views on YouTube within 34 days. It earned 1,6 billion media impressions, overcoming the record of 1,5 billion set by #LikeAGirl. To date, the film has more than 39 million views on YouTube.
---
Girls Supporting Girls
Many celebrities and athletes have showed their support for the #LikeAGirl campaign, including:
Demi Lovato, singer, songwriter, actress, and advocate for mental health awareness.
(Source: https://goo.gl/s6Eiis)
Alex Morgan, member of the World Cup-winning US national women's soccer team, and an Olympic gold medalist.
Karlie Harman, 15-year-old starting quarterback for the Dulles South Thunder youth American football team.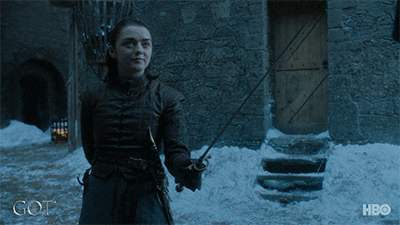 (Source: https://goo.gl/Qghfw9)
Maisie Williams, star of the critically acclaimed series 'Game of Thrones', gave a speech at the Always #LikeAGirl Confidence Summit, where the 'Unstoppable' film was launched. She concluded on this truly awe-inspiring note:
"Fan your fire, move from your core. Be quick on your feet, sharp in your mind, gentle in your heart. Be authentic. If you can do all that? Well then get ready for greatness. Chin up, chest out. You are unstoppable. Like a girl."
---
Do Your Part
If you're wondering how you can help further the cause, it's simple. Be the bad*ss we already know you are.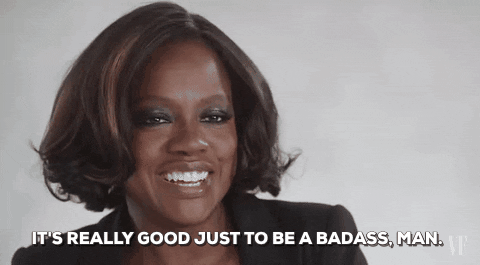 (Source: https://goo.gl/MbB3cL)
Set the example for the people around you, don't listen to the haters, and fight for what's yours.
If you want to do even more than that, you can join local outreach programs, donate to sanitary pad drives, and educate your peers on the importance of speaking out against stigmas and stereotypes. Anything you can think of to do is a step in the right direction.
To learn more about what Always is doing to help empower girls, visit their website.
---
Student numbers: